Product Junkie
Miss Anne

asked, "What are your *current* top 10 favorite or "must have" beauty products???" I couldn't narrow it down to ten, so I fudged it a bit with twelve. These are the things that I use almost everyday, and keep going back to buy more. Here they are, in no particular order: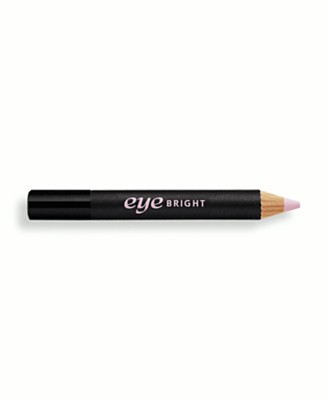 Benefit Eye Bright.
The area under my eyes is already slightly dark, and my glasses cast a slight shadow on that area, so I end up looking like I have dark undereye circles. Not pretty at all! I put a little of this under my eyes and it brightens the area right up. Even if I'm not wearing my glasses, I'll put this under a little bit of concealer for an instant lift. Love it!
It's this pretty coral/orange color with just a hint of glitter that I think looks great on my skin tone. I like that it's not heavy and gloppy like a lot of glosses, but it still has a nice color and is really shiny.
I blame Susanne for this one, but once I started using this stuff I had a hard time trying to use anything else. I loooooove mascara and long eyelashes, and this does it best without being too over the top. I've had people ask me if I was wearing false eyelashes before when it was just the Diorshow. I'll gladly keep coughing up the $24 every three months for this stuff.

The Body Shop Body Butter in Cocoa Butter.
Miss Anne herself sent me some of this, and I am in love. I had never used it before, and boy, was I missing out. I love the scent - it's sweet, but still kinda sophisticated, and not overpowering at all. I'm not into flowery scents, they kinda gross me out. This one is perfect, and super rich too.

Healthy Sexy Hair Chocolate Soy Milk Shampoo.

I love this shampoo. It smells good enough to eat, and as a bonus, it's color safe and sulfate free. I wish the conditioner (while admittedly, still smelling quite nice) was chocolate scented too.

Someone asked me once if I bought ANYTHING from a regular drugstore, haha! The answer is yes - I have yet to find an expensive eyeliner that works nearly as well as plain old Revlon Color Stay. I keep one in black and one in brown in my makeup case at all times.


I use this after washing my face. I have the fortunate circumstance of having dry, flaky skin that gets incredibly oily an hour or two after washing. I tend to shy away from most moisturizers because even the ones that claim to be non greasy or non oily still make me feel like I've smeared Crisco on my face. This toner helps both of those problems, like magic, and since it's a toner, NOT a moisturizer, it's not even the tiniest bit greasy. It's all about restoring the pH balance to your skin! Science made useful, LOL!

I started using this a few months ago. I hate hate hate foundation, finding that most of them feel heavy on my face. Kind of the same problem that I have with most moisturizers. They just make me feel scummy and dirty. I have really sensitive skin! I love that this is three products in one - SPF, moisturizer, and foundation. I don't have to layer all sorts of crap on my face to look good. It doesn't make me all greasy and gross either. After I started using it, people were commenting to me how I had this glow, LOL!

MAC Shadestick in Beige-ing (I have this Pink Couture too, among others, but beige-ing is my favorite)

I am lazy most days, and can't be bothered with a whole makeup routine. I love these Shadesticks by Mac. It's like a big old crayon, that you just color over your eyelid. My favorite is Beige-ing, which is almost the color of my own skin, except shimmery. It makes a great primer/base for your eyeshadow too.

Tom's of Maine Cinnamon-Clove Toothpaste.

My mother in law put a sample tube of this stuff in my stocking last Christmas, and I am so hooked. After I used mine and my husband's (I'm bad!) I bought a tube of Close Up because I figured cinnamon toothpaste was cinnamon toothpaste. Oh, how wrong I was. I'm back to the real thing now.

MAC eyeshadows are awesome, due to the staying power and the beautiful selection of colors, but this one here is my favorite. It's called Shroom, and it's a great, slightly shimmery neutral. You can use it to help blend other colors, as a highlighter, or do like I do, and wear it alone with a little eyeliner. I usually layer it over the Beige-ing Shadestick for extra staying power.

I've been using this face wash since 2001, I think. It takes off all my eye makeup, doesn't leave raccoon eyes, and is gentle enought that it doesn't irritate my skin like a lot of other things I've tried.